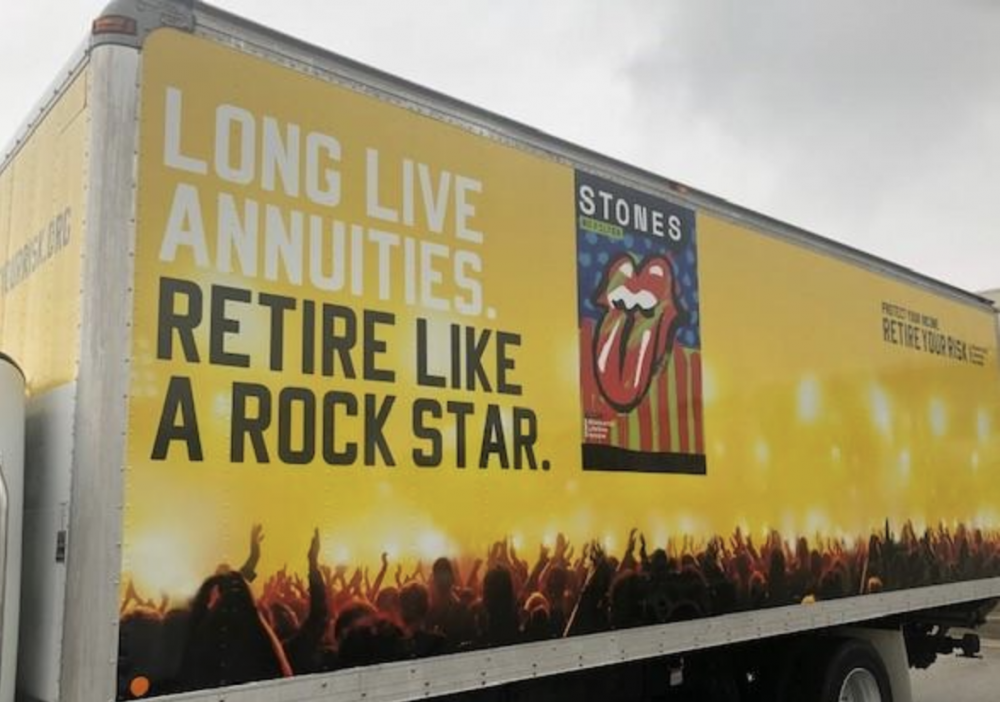 You could say that a star is (re)born.
Coming soon to an arena near you will be the Rolling Stones with a surprising opening act: annuities. They won't exactly be up on stage with Mick, Keith and the gang, but concertgoers will be greeted by them front and center. That's because the Rolling Stones' No Filter tour is being fully sponsored by the Alliance for Lifetime Income, an advocacy group comprised of a coalition of insurers and annuity providers. Ticket holders to the sold-out shows will be met with lively interactive exhibits showcasing the role that an annuity can play in creating a secure retirement.
Some skeptics in the media have latched onto the Alliance sponsorship to bemoan the fact that the Stones aren't getting any younger. (For that matter, nor are we.) Where once there was sex and drugs to go with your rock n' roll, now there's retirement security. But, honestly, isn't that what so many of us want? Peace of mind is a beautiful thing.
So skip the agita and admire the strutting, timeless performance that critics have been raving about. Even if you can't get Rolling Stones tickets- scalped or otherwise- you can still be part of the show.
Talk to us and decide whether an income annuity might make sense for you.
"Don't call it a comeback. I've been here for years."
L.L. Cool J 
  Income Annuities
I was struck by the size of the intention-action gap here: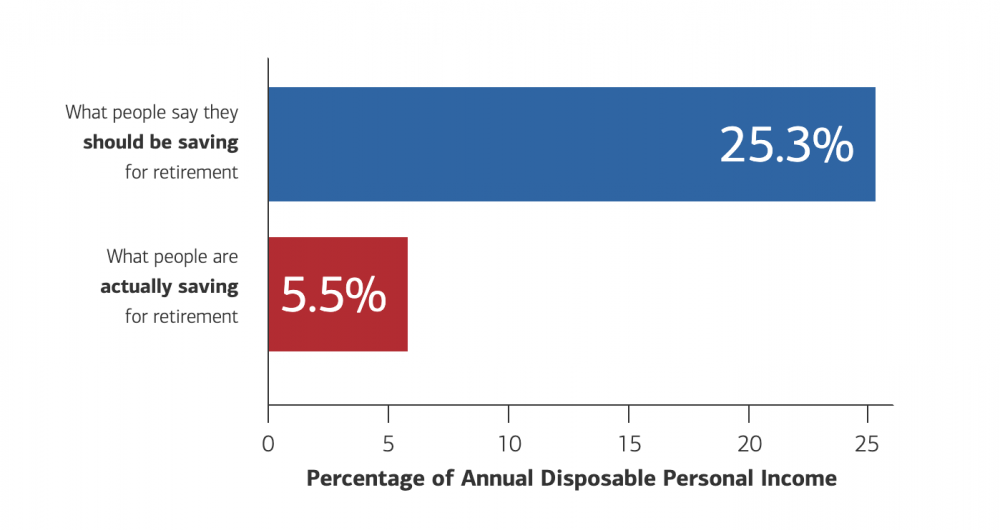 Source: Age Wave/Merrill Lynch, "Finances in Retirement" 2017

This Brookings Institution report on annuities and retirement security is spot-on.
Top takeaways:
– The income annuities that economists recommend are distinct among the profusion of annuities on the market.
– Annuities can measurably improve outcomes even in affluent households

$3.4 trillion is a lot of money to leave on the table.
Are you one of the countless Americans tapping Social Security benefits too soon?